Cappadocia outdoor activities and adventures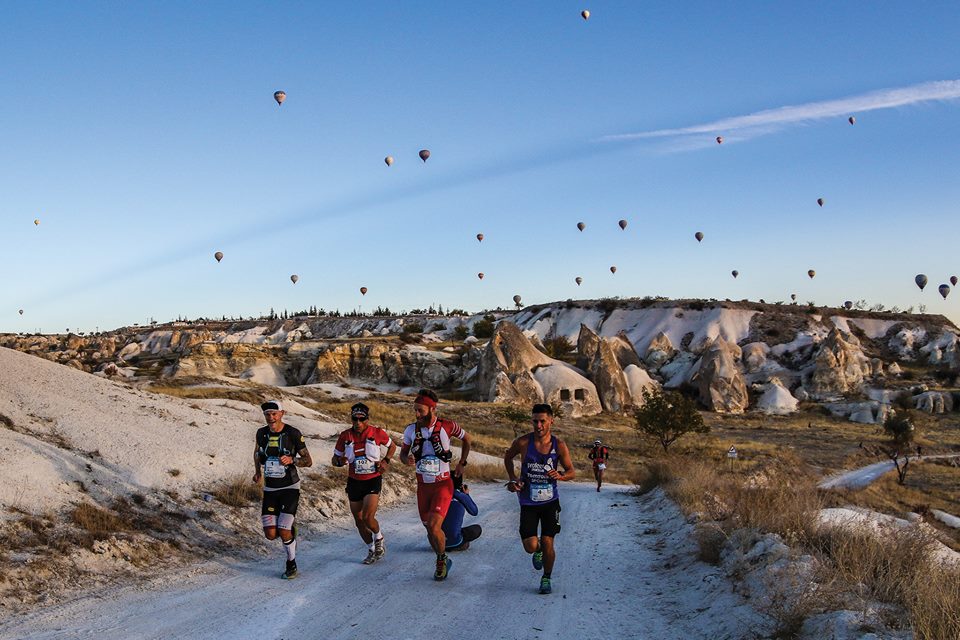 Cappadocia outdoor activities and adventures
Cappadocia is famous for its
hot air balloon rides
, incredible volcanic landscapes and
Goreme National park
, magical valleys with fairy chimneys,
ancient underground city
. Nevertheless, if you prefer active outdoor activities, read on and you will discover Cappadocia as the center of active tourism. In case you are looking for a more relaxing holiday now, we offer
TOP 10 things to do in Cappadocia
.
Types of outdoor activities in Cappadocia
Popular and affordable all-year-round entertainment in Cappadocia, fun inexpensive adventures:
horse riding - from one hour to one day tour up to 2-3-day tours as Cappadocia is "The Land of Beautiful Horses";


jeep safari - a trip to the mountains on jeeps;


ATV (quad safari, quad biking off-road tours) - an adrenaline way to explore the terrain, popular hire duration from 1 to 4 hours;


bike tour or self-guided mountain biking: For a good MTB bike rental or organized bike tour you'll need to pay more, but decent bicycles and motorbikes you can easily rent at many places of Göreme to enjoy exploring Cappadocia on your own. Routes for bike tours can be downloaded from the Cappadocia section on your own.


hiking trails - routes include such popular and easily accessible places to see as the Love Valley, the Pink Valley, the Red Valley, the Valley of Pigeons. Self-guided walks could be from 2 hours to whole day with breaks for lunch in small and cosy cities, like Uchisar, Avanos, Urgup. Longer hiking tours could be for 1-3 days. Exploring Cappadocia will reveal you the beauty of the valleys and give you the opportunity to capture amazing pictures. Contact us to get hiking trail map. (Cappadocia hiking maps can be downloaded in the section Cappadocia self-guided tours.)
Sports activities in Cappadocia
If your soul is singing when you think about outdoor sports, then the territory of Central Anatolia will open for you in all its glory - read more about more extreme adventures in Cappadocia.
If your passion is mountain biking:
In Cappadocia, the cycling festival - SALCANO CAPPADOCIA CYCLING FESTIVAL - is held every year in late August - early September, from 2016 onwards.
To imagine what a great is trail mountain biking in Cappadocia - watch this video
Cappadocia mountain biking maps can be downloaded in the section Cappadocia self-guided tours.
If your passion is running:
cross-country running, mountain running, trail running, orienteering, marathons, ultra marathons
Runfire Cappadocia Ultra Marathon - every summer since 2012.
Definitely the highlight of the route is Salt Lake Tuz.
Cappadocia ultra trail - Salomon Cappadocia Ultra Trail, every fall since 2014.
More than 1500 participants, 3 types of tracks - 30K, 60K, 110K.
Detailed information about cycling and running competitions in Cappadocia, read in the next publication.
---
Recent Posts