Cappadocia Underground City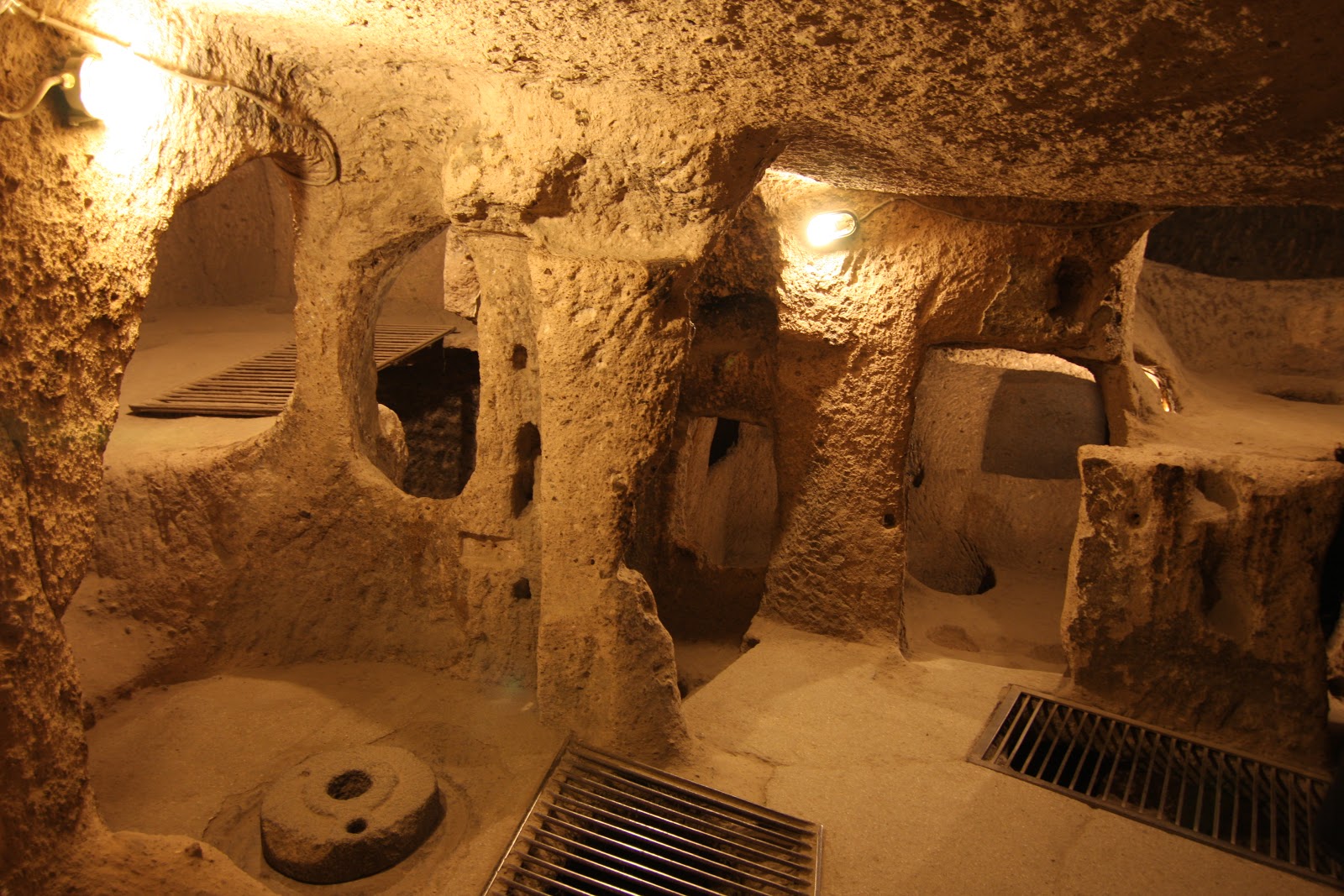 During your stay in Cappadocia, be sure to spare some time to visit at least one of the underground cities. There are 36 of them, but the two most visited ones are both located south of Nevşehir at Kaymaklı and Derinkuyu. They can be reached easily from Göreme, Ürgüp, Avanos, or Uçhisar.
These subterranean cities were carved from the soft volcanic stone and extend deep into the earth. The deepest one has 18 to 20 levels and a depth of 70 to 85 meters. It had the capacity to hold 10000 people. About 500 kg of stone was processed above ground and then taken underground. The underground of Cappadocia was made from volcanic ash from Mt. Erciyes and Mt. Hasan. The cities were excavated as early as Hittite times and were expanded over the centuries.
In the early stages of the Christian era, these underground cities were an ideal hiding place for Christians escaping persecution, and for devout believers who wanted to distance themselves from the real world. Later, they were also a useful hiding place when Islamic Arabians invaded Christian homes. They were fully functional for everyday living and equipped with schools, churches, residences with bedrooms and kitchens, barns, wells, and wine cellars. Good wine-producing techniques already existed in those days. The stone doors offered good protection against the enemies, as they could be shut only from the inside. The inhabitants lived there from weeks to months until it was safe to return to their homes above ground.
As you're walking through the many tunnels and chambers of these fascinating underground cities of Cappadocia, try to imagine what life was like in the old days.
---
Recent Posts