Cappadocia Balloon Ride - fly high!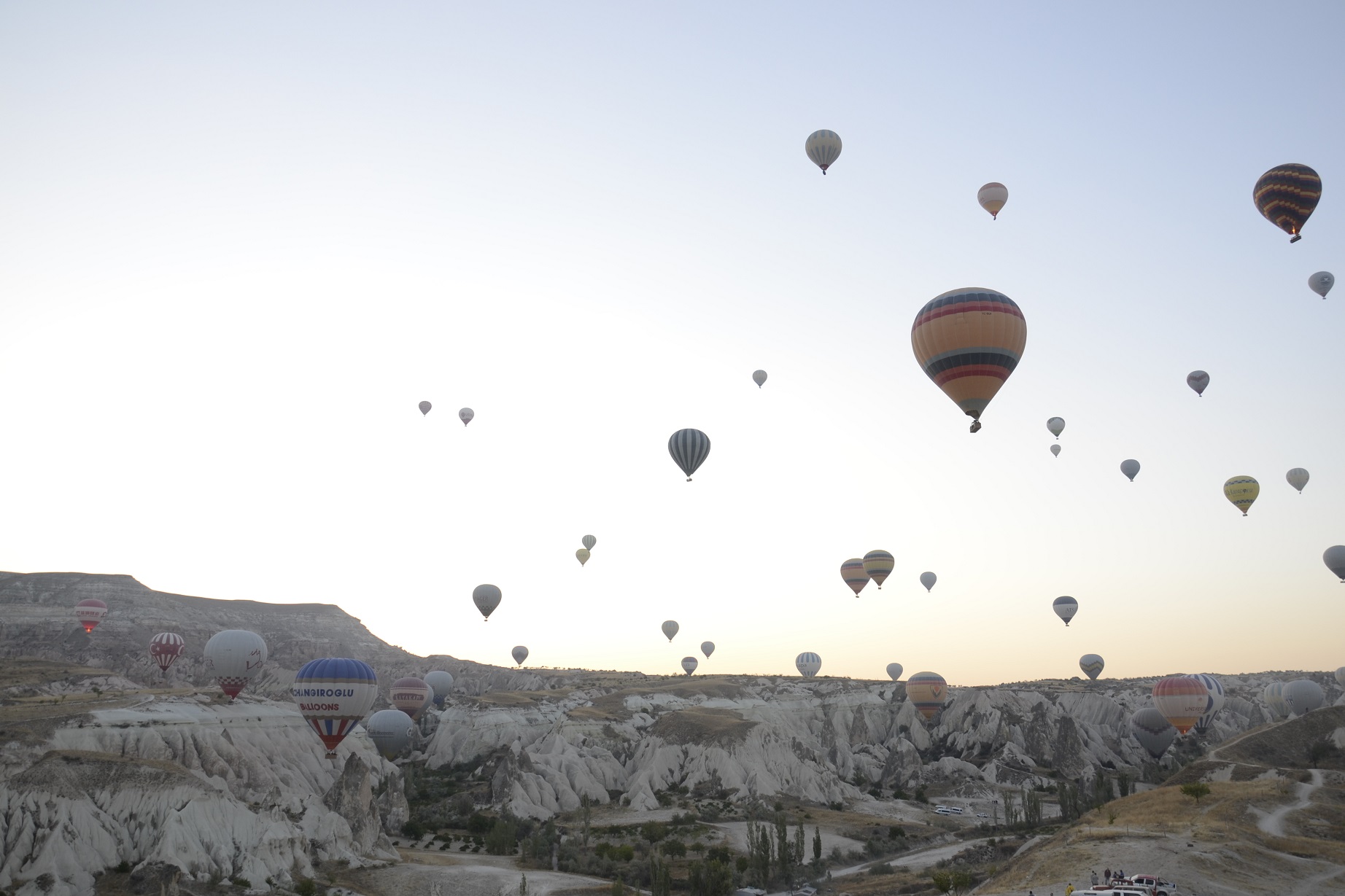 Plan a tour to the central region turkey, Cappadocia and lose yourself in the marvels of the old history long before the rise of civilization. Turkey offers a great passion towards their tourism industry, knowing that they own a land that is full of history and a heavenly landscape. Once you are in turkey, you will know from the welcoming vibes why Cappadocia is such a famous tourist spot.
Cappadocia promises its travelers wealth of amusement, adventure and history. For art lovers, Turkey is full of surprises. There are many ways to enjoy the beauty of Cappadocia, but none is compared to the remarkable experience of balloon ride Cappadocia. A Balloon ride Cappadocia opens up to you the entire beauty of this region in just one hour. This captivating journey takes you across the Rock castles, caves, conic shaped rocks, stone columns, open air museum, fertile land and of course the river line. While gazing at the frescoes of the open air museum in Goreme, you are guided towards the history of the byzantine people and the Romans.
From the many services of air balloon rides, you will find our ride one of the most promising one. There are several packages that you can select from. There are the standard flights, the deluxe and then the exclusive flights for just the couples. Safety and security of each passenger is our utmost priority. So every flight is scheduled according to the weather conditions and quality check of the basket.
On the day of journey, we will provide you pick and drop service from the hotel. After taking you to the launch site, there will be a delicious breakfast basket as you watch the balloon you are going to ride on inflate.
The flight crew will get the basket on its feet and the pilot gives passengers a brief about the journey in the air. From the top of the ground, the view of Cappadocia becomes incomparable. The landscape revealing itself with the sunrise is a one of a kind view. Your flight is much dependent on the compatibility of the weather with you. With the beautiful wind kissing your cheeks, you enjoy a hypnotizing journey with 20 people in complete silence.
As you land back, we celebrate the journey with a nice chilled glass of Champagne. Lastly we give you a certificate for your journey with us.
---
Recent Posts