TOP 10 THINGS TO DO IN CAPPADOCIA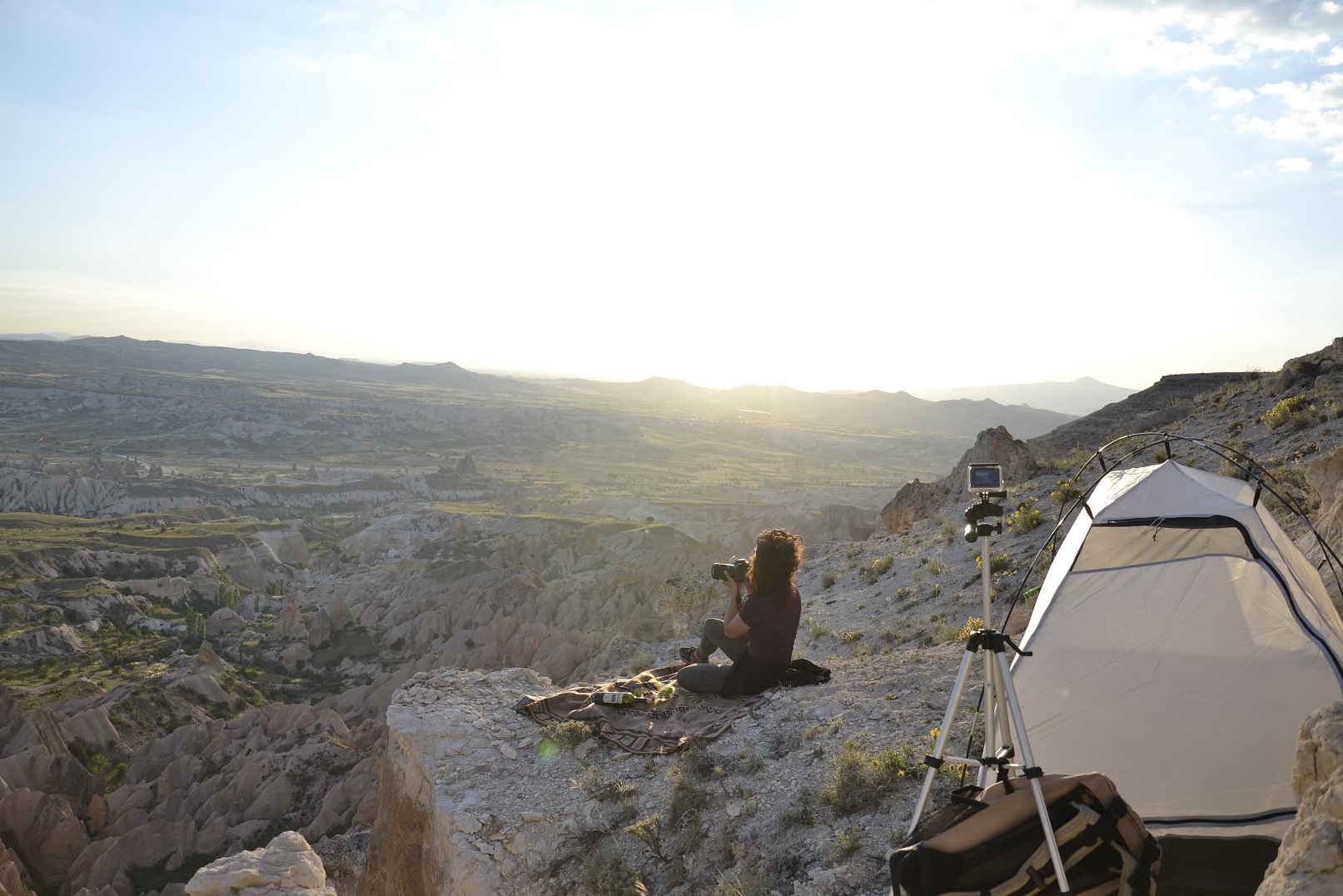 TOP 10 THINGS TO DO IN CAPPADOCIA
Stay at one of the cave carved hotels in Göreme Village.
Cappadocia region located very centrally in Anatolia is a large area, mixture of five main cities of Turkey; Nevsehir, Kayseri, Aksaray, Nigde and Kirsehir.
It is always Göreme village that is counted as the heart of Cappadocia, the village has also given the name to the National Park which has been one of the UNESCO World Heritage sites in 1985. Göreme is famous with its valleys, rock cut churches, fairy-chimneys and cave carved hotels. If you are visiting the area, we highly suggest staying at one of the cave hotels in Göreme which keeps the temperature around 18 degrees during hot summer season and still the same during cold winter days. Once you pick staying in Göreme village, if you are traveling by plane; you will easily get transferred from/to the airports of Cappadocia (Nevsehir NAV and Kayseri ASR airports) by Helios Shuttle bus transfer company for a reasonable price. www.heliostransfer.com On the other hand, if you are traveling by bus, you will be dropped and picked from/to Göreme otogar by bus companies no matter from/to whichever city you travel in Turkey.
Staying in Göreme will allow you get to most interested and common beautiful sites on your own. You would hike though Red and Rose valley, enjoy a nice walk to Pigeon valley and only in 15 minutes of hike you would get to Göreme open air museum on foot. Chose staying in Göreme village and your will not regret it. If you have no idea which hotel to stay in Göreme we would suggest staying at Cave Hotel Saksagan for a budget cave experience www.cavehotelsaksagan.net, Village Cave House for a historical ambiance www.villagecavehouse.com, or Sultan Cave Suites for a luxury experience counted as 8th best roof top hotels in the world. www.sultancavesuites.com
2- Hot air Ballooning in Cappadocia
With its moonlike equelips landscape, volcanic caves and fairy-chimneys, rock cut churches, valleys and pigeon houses, Cappadocia region is counted as one of the best places to do hot air ballooning in the world.
Last 25 years hot air balloons are flying over this unique area and almost 150 hot air balloons are taking off regularly everyday weather permitting in high season. Drifting through the valleys, like a boat on the river, rising high in the air like a bird and enjoying the hiking trails like beautiful horses of Cappadocia, hot air ballooning with take your breath away.
http://cappadociaballoonflights.com/online-reservation.html
3- Hiking through the valleys of Göreme National Park
Göreme National Park in other words, Göreme Valleys is the biggest natural, volcanic creature in Cappadocia. Göreme village is located right in the middle of the National Park and its surrounded by valleys. Nothing would let you view and enjoy inside these valleys but hiking.
Pigeon valleys which starts from Uchisar village and finishes in Göreme allows magnificent views and history of cave carved pigeon houses at its named from. Red and Rose valleys famous for sunset views are two side by side popular hiking trails which starts from above Göreme open air Museum behind Kaya Camping. Zemi valley, one of the longest hiking trails could be started either from Göreme (on the way to Göreme Open Air Museum after passing Tourist Hotels) or from Nevsehir – Ürgüp road. Lastly, Bagli Dere valley (Love valleys as visitors call) starts nearby Uchisar and finishes between Cavusin and Göreme village. Love valley offers one of the most interesting penis like rock formations.
4- Visit Göreme Open Air Museum
Located only 15 minutes' walk far from Göreme village, Göreme open air museum is one of the most visited sights in Cappadocia region. You might belong to any of the religions or non, you will definitely amaze from these ancient rock cut and frescoed churches of Göreme open air museum.
The Dark Church which is extra 10TL after getting inside, is one of the most well preserved church with its beautiful fresco painting as there had not been light inside for many many years. Once you are outside of the main museum, we suggest not getting rid of your entrance ticket as you would also visit Tokali Church located a little outside down the road with this same entrance ticket. Tokali Church is one of the biggest frescoed churches in Cappadocia with its charming blue color.
5- Join Green Line Tour
Most of us don't like group tours but this time we may give a chance to Green Line Tour organized regularly every day starting from 9:30am from Göreme.
As Cappadocia is a large area and most of the travelers and tourists are not traveling with own vehicle, taking the Green Tour will be one of the easiest ways to visit Derinkuyu underground city and Ihlara valley. Derinkuyu underground city is the largest and deepest underground city in the area open for visit. It has 8 floors and its 35 meter down under the ground. In the past people who lived in Cappadocia excavated underground cities to protect themselves from danger during any attack! 20.000 people could live in underground for many days as they had their storages for food and water. Some underground cities were even connected to each other with underground tunnels. Kaymakli and Derinkuyu towns were connected each other with a 9km underground tunnel.
After visiting Derinkuyu underground city the Green Tour will take you to Ihlara Canyon which is 17km from beginning to the end. However, you won't be hiking all the valley. During Green Tour its hiked the best part from Ihlara town to middle of the valley Belisirma village which is about 5km. During your enjoyable hike you will see some cave carved churches in the valley. Another thing that makes hike interesting is the Melendiz river running all the way down though the valley.
Lunch in Belisirma village over the river is one of the highlights of Green Tour and we suggest having freshly caught fish from the river for lunch. After lunch the group minivan will take you to end of the valley to Yaprakhisar village and Selime Monastery. In 1975 some short part of Star Wars movie was shot around this huge rock formation. Climbing top of this rock formation will meet you with a large cave carved monastery from centuries ago.
End of Green Tour will finally take you beginning of Pigeons Valley in Uchisar where you will be amazed with Cappadocia view.
You can visit www.turtletour.com for more information about Green Tour in Cappadocia.
6- Horse Back Riding in Cappadocia
Katpatuka means "the land of beautiful horses" in Persian's language lived in the area during 4-6 centuries. At the edge of Erciyes Mountain there are wild horses which had been used for many years by local Cappadocian.
At the moment, local horse whispers of Cappadocia still train these horses to use them touring around the valleys of Göreme National Park.
Sunrise horse tours with colorful hot air balloons, 4-6 hours days tours inside the valleys and most common for less experienced rides Sunset Horse Back Riding tours are organized regularly everyday by Cappadocia Ranch – www.cappadociaranch.com
7- Watch Sunset at the "Sunset Point" in Göreme
Locally called "Aydin Kiragi" hill in Göreme village is one of the best top points to view most amazing sunsets. Now also known as the hill with the Turkish flag is only 10 minutes walks from Göreme city center. You could use the road behind the main big mosque of the village to get to the top. Once you are there, don't forget to walk through to end of the hill for Red and Rose valley panorama.
8- Rent a Scooter or Rent a Car and wonder outside Göreme National Park or Join Jeep Safari to Go off the Beaten Track
Small towns and villages like Avanos, Ürgüp, Mustafapasa, Ayvali and Ortahisar are less interested but worth a visit places in Cappadocia. While you could also get local public buses to these places, we would suggest renting a scooter or a car to save from time if you have limited days in Cappadocia.
Avanos is a town with pottery making tradition with many years from Hittites and home for Red River, the longest river of Turkey. Urgup town, mostly with Turkish tourists because of the dramas recorded in the town and became very popular on Turkish television. Mustafapasa, an old Greek village, Ayvali a small Turkish village and following down the road Sahinefendi village with newly found Roman Bath ruins and some beautiful mosaics on the floor could be visiting.
If you are a soul of discovering new places rather than popular tourist attractions, Jeep Safari tour is the right activity for to do while you are in Cappadocia. Exclusive Travel www.cappoff.com has two tours (morning 10am and afternoon 16:00) running regularly everyday disregarding weather conditions either during a rainy Spring days or snowy cold days of winter. After collecting every guest from own hotels the first stop is Ortahisar castle for magical natural views, then to IbrahimPasa (Babayan) cave village to see traditional old living style of Cappadocia. Visiting MustafaPasa on the way, the old Greek Village, then Cappadocia Jeep Safari tour will head to Damsa Dam for picnic lunch at the morning tour right in the middle of nature. Finally, the tour will end at Rose Valley panorama for breath taking views of all the National park of Göreme. Afternoon Jeep Safari tours will serve local Cappadocia wine while watching sunset at Rose valley. As you have collected, you will be dropped off to your hotel one by one after the tour ends. Do not forget bringing your professional cameras for his amazing adventure.
9- Visit Pasabag fairy-chimneys
Zelve, Pasabag area is one of the best places to see double-triple head of naturally formed fairy-chimneys. For many years as the volcanic valuable soil was perfect for gardening and growing grapes the place was called as "the gardens of Pasha".
Either watch sunset from the hill or visit during the day and wonder around the 20-30-meter-high fairy-chimneys some even with mushroom shapes, Pasabag is one of the most interesting sights in Cappadocia.
10- Attend a Turkish Night Show in an Underground Cave Restaurant
Although being touristy, Turkish Night Show in Cappadocia is quite a fun night to end up your Cappadocia trip memories.
Often started at 20:30 in the evening, Turkish Night Show will allow to watch some local dances from all over Turkey, have your local wine with local food and enjoy a beautiful night.
In some places Whirling Dervishes Ceremony could also be seen.
---
Recent Posts