SOME RULES FOR HOT AIR BALLOON FLIGHTS IN CAPPADOCIA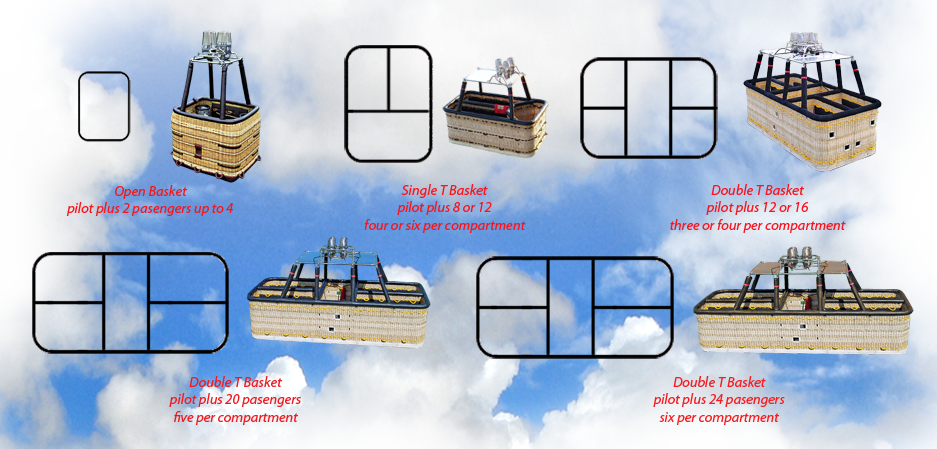 There are some certain rules that companies and Hot air Balloon pilots need to obey during flying over the National Park of Goreme ( UNESCO World Heritage Site ) brought by TAA  "Turkish Aeronautical Association" of Turkey.
1-     The weather conditions must be suitable for hot air balloon ride.
As Cappadocia region is located very centrally in Anatolia, it has quite changeable weather conditions. The area is almost 1200 metre high above sea level and there is a considerable difference between night and daytime temperature.
4 Seasons; Spring, Summer, Autumn and Winter is lived in the area throughout the year. Therefore, if the weather is heavy rainy, heavy windy or heavy snowy the hot air balloon rides will be cancelled in Cappadocia for sure!
2-     The conditions of a Hot air Balloon must be suitable for TAA conditions.
A hot air balloon can only be used for limited flying hours. By time; the balloon may damage, rip and get older. If it lacks flying standards then it will not allow to use any more if it is ploughed.
3-     There can not fly more then 100 Hot air Balloons at the same time in the sky of Cappadocia and they can not stay more then 1hr in the air.
Cappadocia is counted as one of the best places to do hot air balloon ride in the world, almost 2000 people fly every day. This brough hot air balloon traffic in the air and TAA solved the problem with maximizing the numbers of hot air balloons in the air. Right now 1st sorties are allowed to take off 100 hot air balloons and 2nd sorties 50 balloons. Another rule regarding second sorties is that they have to take off at least half an hour later than the first flights and needed to take off at least 500 meters apart. As a result, first flights can not take more than 1 hour in the air to allow enough landing areas for the second sortie balloons.
4-     Hot air Balloons can not rise more then 6000 feat.
Hot air Balloons that are flying with a passenger on are not allowed to go higher than 6000 feats. It is not super dangerous if a hot air balloon rises over the mentioned amount but regarding the other vehicles flying in the air like helicopters, planes, etc. Flying elements all have their own limitations. Private hot air balloons (not used for passengers) can rise higher than mentioned feat only after taking permission from TAA.
5-     Landings can not be further than mantioned areas according TAA
Hot air balloons are only allowed to fly over Goreme National Park and they are not allowed to leave the airspace. This means even it has been only half an hour after a hot air balloon taken off, the pilot must quickly find a suitable place to land if he is going out of limited flying space. So, not every Standard hot air balloon ride will take at least 1hr. The pilot of the hot air balloon may use his initiative and land before filling up exact 1hr flight time. Otherwise both pilot and the hot air balloon company may be fined by TAA.
6-     There can not be more people than it's capacity on the Hot air Balloon basket.
Hot air Balloon basket size differs from each other according to their aim of use. Each of them has it's own capacity to fly over with passengers. There are 2, 4-6, 10-12, 16-20, 20-24 people baskets. Small ones are usually used for private flights for Deluxe Hot air Balloon Ride and only have one section for pilot and passengers. Middle ones are divided into two sections and larges ones are divided into 5; one for pilot and four boxes for a passenger. Each one takes 4, 5 or to 6 people according to the size of the basket. Usually, the capacity amount will be written on the basket!
7-     Flying a Hot air Balloon has almost the same procedures as flying other air vehicles.
Besides hot air balloon companies and pilots, passengers should also take care about the rules. Pregnant woman, children under 6 years old, people who think they might have fear of height and those who feel no good should not take hot air balloon ride. Passengers should listen to the brief information that is given by the pilot very carefully and must obey the rules in the hot air balloon basket while flying. Once heard its lending time, everyone must take landing position as advised earlier by the pilot.
Since 1991, hot air balloons are flying over Cappadocia with safety regards at first sight and will keep flying over this Unique landscape for long time delivering this natural beauty all over the world.
---
Recent Posts