Top Facts about Hot Air Balloons in Cappadocia - 1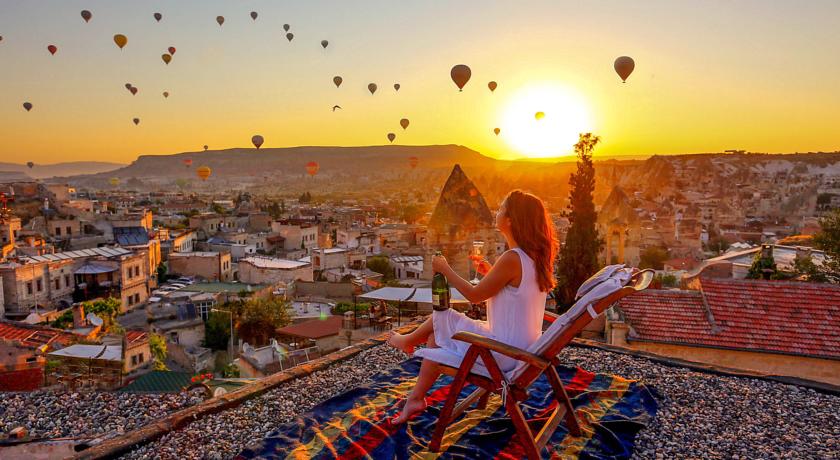 The best time to fly hot air balloons in Cappadocia is just before down!


The Central Anatolian region of Cappadocia not only boasts its stunning formations of volcanic rock and distinctive fairy chimneys, it also has a unique continental climate that lends itself to the aeronautical art of hot air ballooning. With its inland location and moderate altitude, this provides a number of key climatic factors that contribute to ballooning success: gentle, stable winds; long, hot summers; and minimal rainfall. Cappadocia also tends towards hot days followed by much cooler nights, especially during the prime ballooning season between April and October. All of this contributes to the fact that dawn is the absolute perfect time to sail into the skies of Cappadocia. Just before dawn is the coolest moment of the day and this helps the hot air balloons to ascend into the air, as the hot air of the balloon needs to be surrounded by cooler air in order to power flight. Dawn in the valleys of Cappadocia, with its indescribable rays of warm light painting the land, is definitely something worth seeing!
---
Recent Posts