Hot air Balloon Cappadocia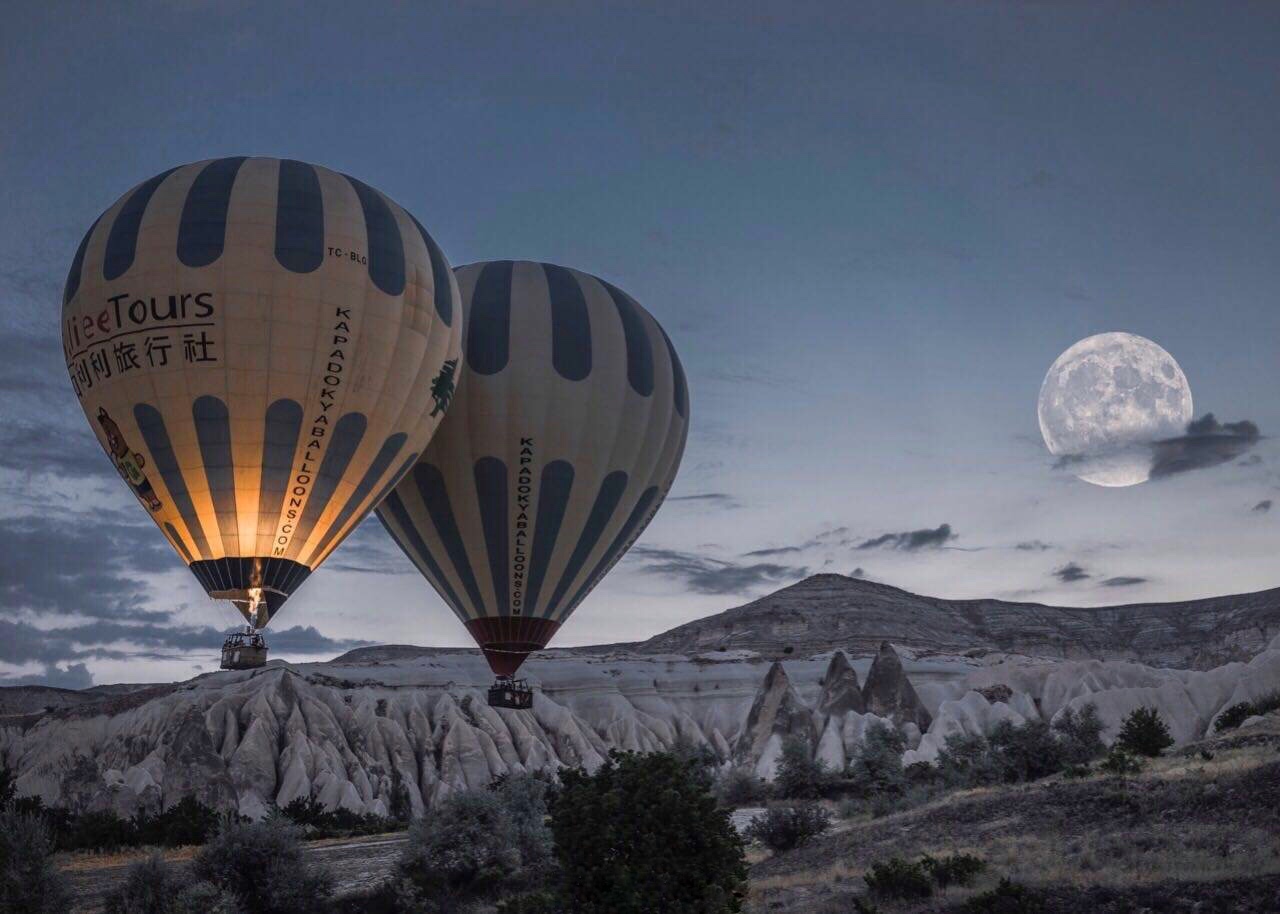 We welcome our Hot air Balloon Cappadocia visitors in style and look after the entire process from your very hotel door to ensure an effortless and magical journey.
Prior to your pre-booked hot air balloon flight, we will be in contact regarding your chosen accommodation. On the early morning of your flight you will be greeted with a friendly face and mini van at your hotel door. Guests are chauffeured to the hot air balloon headquarters, where you will be invited to indulge in a delicious buffet breakfast, register for your flight and receive a simple safety demonstration. After breakfast, your driver will then transport you just a short ten-minute drive to the balloon launch site in time to see the balloons inflate.
Have your camera ready for the spectacular scene of multiple balloons filling and illuminating the valley. The bright and mesmerising flame awakening the balloons against the low light of dawn is just the beginning of the beauty that follows.
The standard balloon basket holds up to 20 guests, flight crewmembers are on hand at all times to answer questions and to assist visitors into the basket once the balloon is fully prepped for its voyage. And then at last the balloon takes flight and the dream begins!
As you float off into the whimsical landscapes of Cappadocia, immersed in a sea of stunningly vibrant hot air balloons you will rise up to 1000 metres and feel nothing but surreal. Our flights feel very smooth and winds are light, balloon captains in Cappadocia are among the most experienced ballooning practitioners in the world.
Flight durations can vary, but most last approximately one hour allowing guests to soak up the rising sun and the magnificent views while drifting gracefully through the vast and stunning landscapes. Because the balloon journey depends on wind direction, no two flights are the same; every voyage is truly special and unique!
After landing, guests and crew will delight in a celebration with Champagne and cake, take photos, chat with the pilot and to end the journey receive a keepsake certificate to remember the magical experience.
From your hotel pick up to drop off, our balloon excursions last approximately 3 hours; you will be back before 9am and have the rest of the day to relax and enjoy more of the beauty of Cappadocia.
---
Recent Posts