CAPPADOCIA REGION AND HOT AIR BALLOON FLIGHTS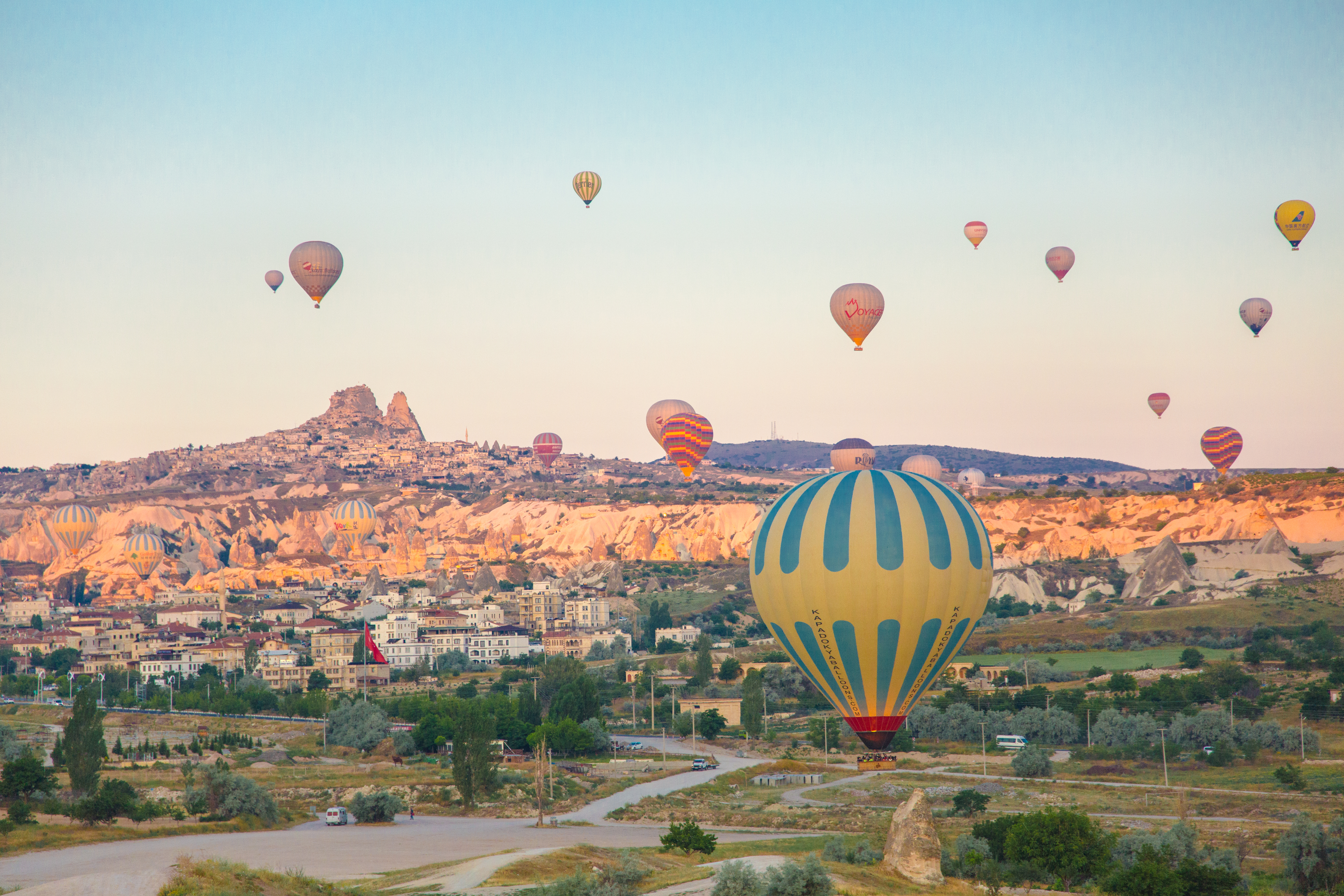 Each year, visitors from all over the world come to Cappadocia. This very special part of Turkey has something for everyone. But the one thing that's at the top of everyone's list is flying over the beautiful valley of Göreme in a hot air balloon[1] , and we are proud to offer the best hot air balloon rides[2] in the region.
What better way to experience this unique UNESCO world heritage site than from the air. Your hot air balloon[3] journey begins before you go up and, believe us, waking up before dawn is worth it. Watching your pilot fill the balloon with fire in the dark, just before dawn, is quite a moment to behold. And then it's time for take off!
When weather conditions allow, it's possible to fly most days of the year and at a maximum altitude of 800 meters. The months between April and October are the most popular times to fly, but if you come in winter, when it snows, the fairy chimneys all covered in snow is also a spectacular sight to see. The wicker baskets can carry from 2 to 24 passengers. Up there, as you're floating slowly and gently across the sky, looking down at the thousands of rocks of different shapes and colours glowing in the light of the morning sun, and enjoying the magnificent 360-degree panoramic view of the valley, you will forget about the stresses of your life back home.
In addition to our standard flights, we also offer private flights for special occasions. So call us and let us take you on the adventure of a lifetime, which will leave you with fond memories for years to come. And when we're finished, we'll celebrate together with a glass of champagne. Şerefe!
---
---
Recent Posts