AFTERNOON HOT AIR BALLOONING IN CAPPADOCIA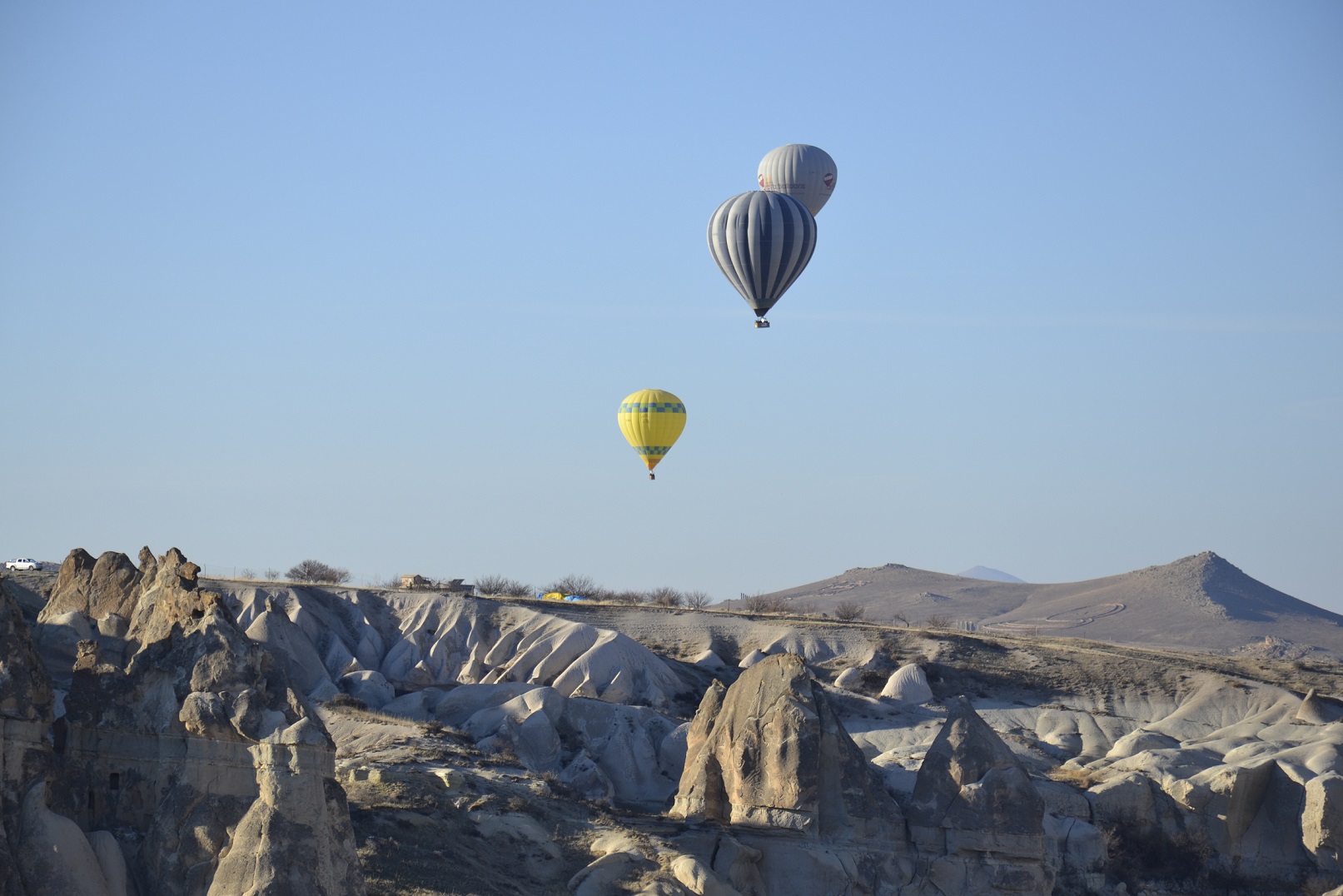 Best time for hot air balloon ride is early morning with sunrise for sure. However, during later Autumn and winter season doing afternoon hot air ballooning in Cappadocia is also magical.
The weather must be cool enough for a hot air balloon to fly in the air. In Cappadocia after October by middle of November the weather reduces enough during day time, creates gentle winds and allows hot air balloons to drift over unique formations of Göreme National Park from Rose Valley to Love Valley and over the historical town.
Cappadocia is kind of like a playground during sunny autumn afternoons. While you enjoy your hot air balloon ride in the air, you will be able to watch people riding horses, riding ATVs, doing trekking, cycling, etc. as well as viewing unique volcanic formations from the air.
The afternoon hot air balloon flight program is no different from morning. We send our private mini Vans to pick up customers from their hotels usually at around 14:30 o'clock and take them to our office for afternoon tea, coffee and some snacks. Then we drive our customers to take off area where we fill up the hot air balloons and ready it to fly like a bird in the air. Before the hot air balloon flight our pilots check the weather and wind conditions in order to show as much as possible of this amazing natural rock formations of Cappadocia. A hot air balloon can only take road by the help of wind. So it is very important for a pilot to read the wind and direct the hot air balloon to right destination.
Spending 1hr for Standard Flight in the air, then our experienced hot air balloon pilots will pick a suitable area for a soft landing, usually right on the trailer. After landing as s tradition for hot air ballooners, we will celebrate the flight with champagne and hand out flight certificates to our customers. Once all is done, will drop our customers back to their hotels in Cappadocia.
Afternoon hot air ballooning in Cappadocia is a good opportunity for those who really liked to do a hot air balloon flight while visiting Cappadocia but morning hot air balloon ride is cancelled because of the weather conditions. Weather be it either morning or afternoon; hot air ballooning in Cappadocia is a must do activity while you are in Cappadocia. Contact us for more information if you like to learn more about our afternoon hot air balloon rides in Cappadocia.
---
Recent Posts