HOT AIR BALLOON CAPPADOCIA
Fabulous Cappadocia is counted as one of the best places to do hot air ballooning in the world. A unique landscape with magnificent valleys, volcanic rock formations, spectacular pigeon houses, breathtaking views and excellent weather conditions, Cappadocia allows the balloons to gently drift over the valleys like boats on a river.

Get ready to have the experience of lifetime!

"In the end, it doesn't matter how many breaths you take, but how many moments take your breath away…"
There are three types of balloon flight offered in Cappadocia, differing by flight duration and services offered.
2 to 4 pppl baskets
Pick up and drop off
+10 million Euro insurence
Special Ornament
Landing party with Champagne
Flight Certificate

2:00 Hour

Free Transfer

"In the end it doesn't matter how many breaths you took, but how many moments took your breath away."
We can also help you arrange below services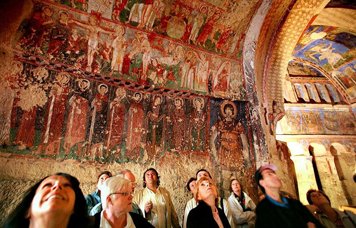 Cappadocia Tours & Activities
North Cappadocia Tour (Red Tour)
Sounth Cappadocia Tour (Green Tour)
Cappadocia Jeep Safari Tour
Horse Back Riding in Cappadocia
Cappadocia Atv Tour
Turkish Night Show with Dinner
Turkish Bath in Cappadocia
Read More..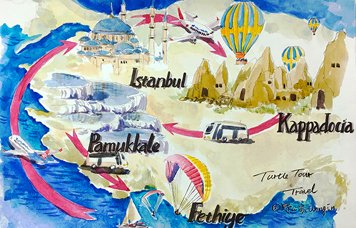 Cappadocia Package Included Hot Air Balloon
2 Nights 3 Days Cappadocia Trip from Istanbul
3 Nights 4 Days Cappadocia Trip from Istanbul
1 Night 2 Days Trip to Cappadocia from Istanbul
Family Trip to Cappadocia from Istanbul
Group Tours to Cappadocia from Istanbul
Cappadocia and Bodrum Tour from Istanbul
Read More..
Cappadocia Airport Transfer
Kayseri Airport Shuttle Bus
Nevsehir Airport Shuttle Bus
Private Airport Transfer
Kayseri Airport Return Shuttle
Nevsehir Airport Return Shuttle
Ankara Airport Transfer
Antalya Airport Transfer
Read More..
WHY BOOK YOUR CAPPADOCIA BALLOON RIDE WITH US?
Create the memories of a lifetime in the skies of Cappadocia!
Based in the heart of Cappadocia, one of the foremost hot air ballon sites in the world, we offer you a gateway to exploring the unique and incredible landscapes of the Central Anotalian Region. Designated a UNESCO World Heritage Site in 1985 due to its spectacular geological and cultural significance, the Göreme National Park and its surroundings have been drawing tourists from all over the world for years. Fairy chimneys, colourful volcanic valleys and stunning pinnacles of rock come together to form a dreamlike natural skyline unlike any other. Since the establishment of the very first aeronautical companies more than two decades ago, a balloon flight has now become the most essential way to ensure that your time in Cappadocia is unforgettable. With years of tourism expertise gained in the ballooning industry of Cappadocia, we are here to ensure your balloon flight flies as smoothly as possible. Whether you already have an idea of the sort of experience you hope to have, or whether you are looking for a completely hassle-free arrangement, we are ready to take your journey to completion. From liasing with balloon companies, researching and tailoring options, fulfilling bookings and answering any queries you may have both prior to and during your time in Cappadocia, our agents can supply the support you need and more.
Detailed insider knowledge of the ballooning industry in Cappadocia
Greater flexibility with bookings and requirements so that your balloon flight matches your expectations in every way
Multilingual services
Information and practical support both prior to and during your time in Cappadocia
Gateway to the best prices and additional activity offerings in Cappadocia
Contact us now at fly(at)cappadociaballoonflights.com to find out more and start making the memories of a lifetime!
BLOG
FOLLOW US ON SOCIAL MEDIA